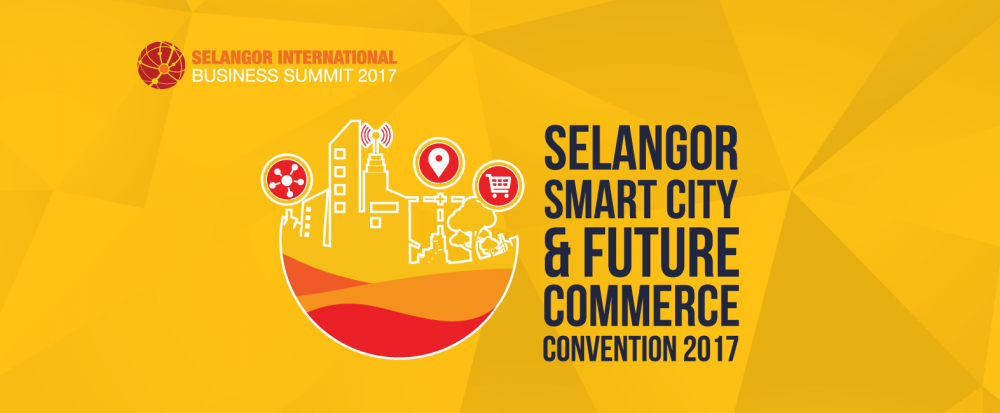 TAIPEI, Taiwan, August 31st, 2017 – Taisys Technologies announced its attendance of Selangor Smart City & Future Commerce Convention 2017. During the three day exhibition and conference packed mega event, Taisys, a leading provider of secure mobile solutions, will showcase its Mobile ID Solution and IoT Platform, exhibiting solutions that fuel smart city and digital commerce deployment. The convention aims to become the most unique and biggest smart and digital event in the region, taking place at the Setia City Convention Centre in Selangor, Malaysia, from Sept. 7th -9th.
One of the major focuses of smart city and digital commerce is on mobility. Mobile devices are changing the way citizens live and conduct transactions each day. Just as everything is mobile, so should national identification be incorporated in the smartphone to implement smart living. Taisys Mobile ID Solution provides secure digital identification, authentication, and signature processing on the mobile device. It enables independent mobile ID deployment for government agencies and security oriented industries, works across any GSM SIM and supports Android and iOS smartphones. Taisys Mobile ID is FIPS 140-2 Level 3 validated by the U.S. government's National Institute of Standards and Technology.
Smart city development cannot be done without connected device implementation. Taisys IoT Platform provides the network connectivity and communication module to be integrated into any device to enable IoT applications. Through the IoT Manager, a centralized management of SIM, data usage, and location can be accessed on the web or API integration. With its robust hardware, global network coverage and flexible data plans, Taisys IoT Platform simplifies and hastens time to deployment for any IoT business.
Taisys is delighted to take part in the Selangor Smart City Convention 2017, meeting industry and organizations that are interested in smart solution deployment. Taisys representatives welcome delegates to visit booth number 199 at the exhibition floor.
Or book an appointment with:
Jennifer Chang
Taisys Technologies
+886 2 2627 0927 #6009
jennifer.chang@taisys.com
To learn more about the event, visit www.selangorsmartcity.com
About Taisys:
Taisys Technologies Co., Ltd. is a world leader in providing mobile inter-connectivity and vertical integration solutions which enable telecom, financial industries and government organizations to extend innovative mobile services in a secure and convenient manner.
Building on our core technology - SIMoME®; - our dedication to R&D create products, services, and platforms that realize security and confidentiality in the mobile device that is MNO and device manufacture independent.
Since our establishment in 2005, Taisys has expanded presence to 5 continents and services over 20 million users worldwide.
Please visit www.taisys.com for further information.