Flexible, Simple, Secure,and Reliable

Taisys has decoupled multiple Value-Added Services to enable financial institutions,
transport operators, and MNOs/MVNOs t with innovative solutions
Taisys affiliate PT. All Access Area partners with HIS and JCI for Digital Banking and Communication Services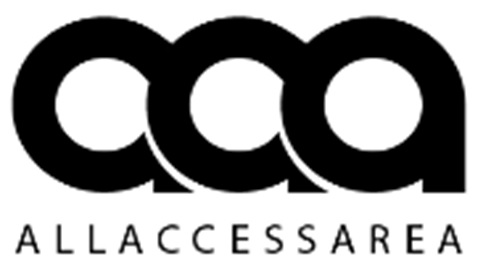 TOKYO/TAIPEI November 21,2019--Taisys affiliate PT. ALL ACCESS AREA (AAA) who drives Digital Transformation (DX) from Indonesia and Malaysia, H.I.S. Impact Finance (H.I.F.), a H.I.S. Group Company, providing banking services under its service brand, "Fimple Bank," and Japan Communications Inc. (JCI) have agreed to the vision to provide integrated digital services on smartphone/cell phone and signed an agreement.The three parties share the same understanding that the mobile e-ID provided by FPoS with subSIM powered by Taisys will bec...
Read More

WORLDWIDE
2019/11/21
Taisys' slimduet® enables SIM-firewall to repel Simjacker malicious attacks to potential 1 billion SIM cards at risk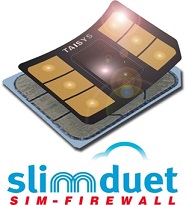 Taipei, Taiwan September 23rd 2019, Global mobile security solution provider Taisys Technologies announces SIM-firewall function within its slimduet® product to repel malicious phishing attacks from Simjacker.A recently published security loophole dubbed Simjacker exposes vulnerabilities within SIM cards that allow attackers to monitor the location of a victim's device as well as take additional damaging actions. Simjacker exploits an oversight that allows the execution of programs indented to provide additional user services to exec...
Read More

WORLDWIDE
2019/09/23
Taisys Technologies in collaboration with Japan Communications Inc. to deliver Cold Wallet for Cryptocurrency in Japan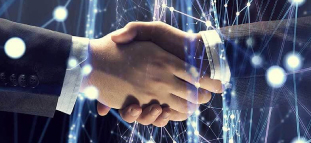 TAIPEI/TOKYO, April 24th, 2019 --- Taisys Technologies and Japan Communications Inc. (JCI) announced that the two parties have established the strategic partnership in developing and delivering Cold Wallet for cryptocurrency used by smartphones. In designing FPoS (Fintech Platform over SIM), JCI adopted subSIM provided by Taisys, the patent holder and the leading maker of SIM overlay. FPoS has been already succeeded in Experiment by FSA's (Financial Service Agency, Japanese Government Authority of Financial Industry) FinTech Experiment H...
Read More

TAIWAN
2019/04/24
Taisys awarded FIPS 140-2 Level 3 validation for SIMoME® Vault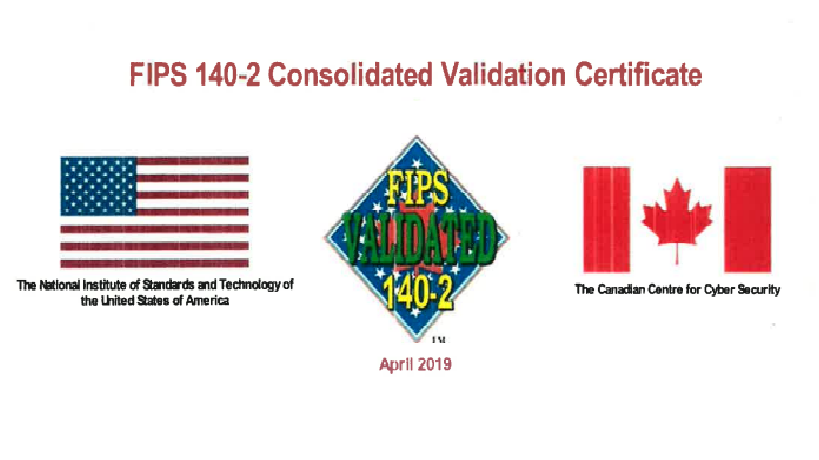 TAIPEI, TAIWAN – April 17th, 2019 – Taisys Technologies, a global mobile security and connectivity solution provider, announced that its SIMoME® Vault has received Federal Information Processing Standards (FIPS) 140-2 Level 3 validation from the National Institute of Standards and Technology (NIST) of the United States. The SIMoME® Vault is a cryptographic module that underlines Taisys' Mobile Identity Solution, specifically designed for government agency and private sector industry applications that require high secu...
Read More

TAIWAN
2019/04/17
Taisys' Mobisphere Inc. signs MOU to establish Mobile eID joint venture with Nahdlatul Ulama the largest independent Muslim organization in the world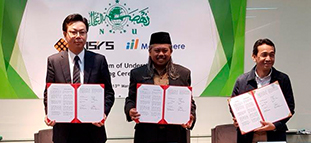 Taipei/ Kuala Lumpur, March 14, 2019 — A Memorandum of Understanding (MOU) has been signed between Taisys' Mobisphere Inc. and PT Nusantara Digital Inovasi (NDI), the digital transformation arm for Nahdlatul Ulama (NU), with the aim of establishing a Joint Venture Company. The mission of the joint venture is to develop, implement and operate mobile eID platform to onboard and register all of NU members and offer services that are beneficial both nationwide and globally over a secured mobile ecosystem. The signing ceremony took pla...
Read More

TAIWAN
2019/03/14